I don't know about you, but I'm a real sucker for a BOGO. For those of you who didn't grow up shopping sales, that stands for Buy One Get One. Even better is the Buy One Get Two deal, but BOGT just doesn't have the same ring to it.
This is true of shoes, certainly, but is especially true when it comes to weeknight dinners.
I'm self-employed and don't have any children so I'm not going to play "Who's More Tired At The End of the Day?" with you. I'll probably lose. Even though labradoodle wrangling and writing are exhausting tasks. No. Really.
Even still, I can appreciate the merits of a BOGO dinner.
Hang on to those pants, kittens, because I'm giving you a Buy One Get Five dinner here.
The game plan is simple – make an enormous slowcooker full of enchilada filling (I'll show you how) and then repurpose it. If Sunday's are light for you, do it then and then sit back and relax about dinner for the rest of the week. I'll show you how to do that, too.
Before we do anything, I'm going to let you in on a little secret in my kitchen arsenal: homemade taco seasoning. It's not just taco seasoning, however, my friends. I use this to make fajitas, tacos, this fabulous series of dinners, dips, and more. Plus, it's cheaper and less terrifying than store-bought taco seasoning. Pictured is a 16 ounce mason jar, though if I know I'll be using it a lot, I'll double or triple the batch. It's easy! Check the printable out at the bottom of the post, but if you're impatient, the recipe is:
8 TBSP chili powder
4 TBSP cumin
8 tsp corn starch
8 tsp salt
6 tsp paprika
4 tsp dried cilantro
4 tsp cayenne
2 TBSP garlic
1 TBSP Brown sugar
Now, make like Charles Barkley with that mason jar!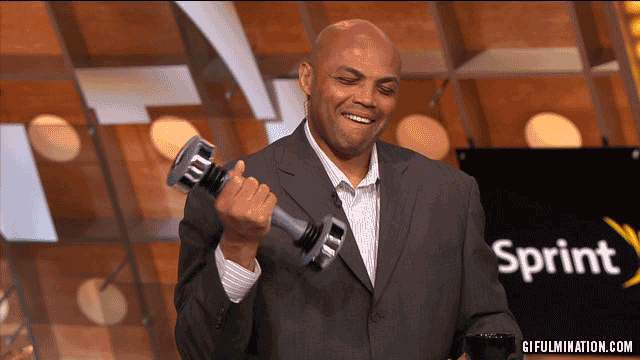 Yes. Shake it until fully combined. Label it. Set it aside. Put it in your chicken salad. I'm not your boss.
Now, for that catch-all filling.
Drain and rinse 2 cans of black beans, 1 can of pinto beans, and 2 cans of corn. All low sodium if you can get them. If not, don't sweat it.
While those are draining, get your slow cooker all set up. This means spraying the crock with nonstick spray. Then, add about 2 pounds of chicken. I used frozen chicken tenderloins because they were on sale. White meat is better, but where you get it is up to you, provided it's skinless. I use frozen chicken because, generally, it's cheaper and it's what truly makes this such a set-it-and-forget-it sort of thing.
Next, add 5 tablespoons of our taco seasoning.
Add the corn and beans.
Then add six cups of your favorite salsa. I really like Jack's Medium (and, no, I'm not paid to say that). We buy it at Costco in the giant tub. The gigante size at Costco costs $4.99, just a little more than a tiny container at the regular grocery. Buying in bulk? Winning.
Toss gently so that everything is well-incorporated.
Standard rules of slow-cooking apply: cook on low for 8 ish hours or on high for 4-6. This is a really forgiving sort of recipe, however, so don't sweat this too much. When it's done, take the chicken out and chop or shred it. Put the chicken back into the mix.
Try not to pull a "Me" and eat it right out of the slow cooker with a spoon.
You'll burn your mouth.
So you've got 38 gallons of this beautiful, delicious filling. What next?
I'll tell you what's next, kittens. Enchiladas.
Take a baking dish and spray it with cooking spray. Preheat your oven to 350 or so. Take your favorite tortillas, corn or flour, and get them ready. I use corn because of the ol' gluten allergy but, as I've said a billion times, I'm not your boss. If you use corn tortillas, make sure you warm them so they're soft and pliable. If not, they'll crack.
Just roll some of the filling inside of a tortilla and place it, seam side down, in the baking dish. Then, cover those bad boys with the cheese of your choice.
Bake for 20 minutes or so, or until the cheese looks like this:
Serve them with salsa, sour cream, hot sauce, avocado, or whatever else floats your boat. They are delicious and (BONUS!) they reheat really, really well if you have leftovers.
Unless you're feeding a football team,  you'll have leftover filling. What to do? What to do?
You can put it on top of lettuce or lettuce mix with other fixings and make a taco salad.
Or, for a protein punch, do the same thing with quinoa. I used to take this version of a burrito bowl for lunch all the time.
Those are easy-peasy. The next three recipes are a little more involved but, in the grand scheme, will still make your weeknight dinner prep an absolute breeze. Let's start with these Tex-Mex Pizzas.
Take a corn tortilla, spread a thin layer of refried beans over top. Sprinkle cheese. Put the second corn tortilla on top. Top this second tortilla with the enchilada filling and, subsequently, cheese.
Bake them in a 350 degree oven until the cheese is melted and browns slightly.
Top with your favorite fixings and enjoy. It's easy to make a bunch of these, as with the enchiladas, and they come together in a snap. If you have an assembly line, it's even faster. This is a great opportunity to get your kids in the kitchen. No knives or other sharp things involved.
Tex-Mex pizzas are delicious, but my favorite thing to do with this filling is put it over chips – two ways!
If you don't want to make your own chips, just use your favorite brand of store-bought chips. If you are making your own, spray cut tortillas with cooking spray and bake in a 375 degree oven for 10 minutes. Flip, spray the other side, and cook for another 7-10 minutes or until the chips are crunchy.
Turn your oven from bake to broil. Move the chips into a pile and top with the filling. Sprinkle cheese over the whole mess. Broil until the cheese is melted and browned.
If you stop here, you've got yourself some kickass nachos. These are great for dinner, a snack, or your next major sporting event.
If you don't want to stop there, however, and are in the mood for something a little more decadent, let's keep moving.
I have a bit of an addiction. If I see chilaquiles on a menu, so help me, I will order them. Sometimes they're amazing. Sometimes they're just kind of meh. It's the amazing ones that keep me coming back, though.
I realized that those nachos make the perfect base for chilaquiles – the amazing kind. All you have to do is put a poached or fried egg on top. Thusly:
I like my chilaquiles with a lot of hot sauce and some sour cream. The sky is the limit, however!
You can use this filling as a dip as well. Either pour it in a baking dish and top it with cheese or make a layered cold dip with it. It's so unbelievably versatile. In addition, it freezes well. If you're not ready to use those leftovers, freeze them and defrost them in the fridge overnight when you are ready to eat them.
I've gotten untold mileage out of this recipe and I hope you will too! Here are the printable for the taco seasoning:
Homemade Taco Seasoning
Ingredients
8 TBSP chili powder
4 TBSP cumin
8 tsp corn starch
8 tsp salt
6 tsp paprika
4 tsp dried cilantro
4 tsp cayenne
2 TBSP garlic
1 TBSP Brown sugar
Instructions
Place all ingredients in an airtight container and shake well.
How would you use this filling? I'd love to know!